Bluegrass Vet is proud to offer:
Ranging from dermatology to endocrinology, gastroenterology to infectious diseases, autoimmune diseases, geriatric ailments, eyeballs to parasites (and many more in between!),  Dr. Edds and the staff of BVC are ready to help concerning various conditions and illnesses affecting both companion and farm animals.  From fetal stages to the golden years, BVC has the diagnostic capability and knowledge base to help you make the best decisions when it comes to treatment and comfort for your companions.
-Companion Animal: Dogs, Cats
-Farm Animal: Horses, Cattle, Sheep, Goats
Elective and medically indicated soft tissue surgeries (spays/neuters, GI surgery, C Sections, mass/tumor removals and biopsies, entropion/ectropion repair, complicated wound healing, and laceration repair, minor orthopedic procedures, and lots more!  We offer advanced monitoring systems in the operating room and through recovery to maximize anesthetic safety.  We also use pre-surgical screening and various anesthetic modalities to cater our protocols to your pet's individual needs, maximizing our chances at positive surgical outcomes and decreasing downtimes.
External and internal parasite diagnosis, control, and elimination for all species.
Complete blood counts, comprehensive biochemistry analysis, urinalysis, fecal evaluation, parasitic/cytologic microscopic evaluation, various tests for common infectious diseases like Parvo, Feline Leukemia, Tick diseases, heartworms, and more….All with results completed during your visit!  State of the art digital radiography allows a clearer diagnosis and evaluation of the treatment plan.  In the case of referrals or advanced cases, immediate send out for clarification has board-certified radiologists report available within days of submission.  For more advanced testing, the turnaround time to our outside labs rarely exceeds 24-48 hours, speeding up diagnosis and ensuring your pet feels better faster.
Dental examinations and consultations, preventative dental care, sedated teeth floating (equine), and full general anesthetic scaling, polishing of healthy teeth and extractions of affected teeth only if medically indicated (companion animals).
Individualized consultations for obesity, all life stages, and health issues requiring special diets are available.  Prescription foods are available in house, or on our online pharmacy where it can be delivered straight to your doorstep with next day shipping on most brands.
Our goal is to make one of the hardest times in pet ownership also one of the most peaceful and comforting. Our "comfort room" is your home away from home where you can say goodbye to your loved one in the comforts of a living room, instead of a sterile medical environment. Couches, windows, and it's own private door to a peaceful backyard help pets relax knowing they aren't "at the vet", and quality time can be spent just enjoying each other's company.
Much like a human pediatrician's office,  active clients of BVC have access to a nurse line after business hours where they may reach one of our experienced on-call nurses to answer medication or outpatient surgery questions, determine the need for emergency care, advise at-home treatments, or book appointments for the following morning if continued care is needed.
Available from our clinic website!  Hundreds of prescription and OTC products can be sent to your home directly from BVC distributors. This keeps all product warranties and guarantees in place while helping to support our local business! There will be periodic coupons and rebates available throughout the year, making prices match or beat chewy.com, so check in frequently for the best deals. Compounded medicines are available. All prescription medications require a valid Veterinary client/patient relationship before fulfillment.
**Note: This pharmacy is for existing clients only; prescriptions contingent on approval by BVC sent directly after order is placed and reliant on a valid Veterinary Patient/Client relationship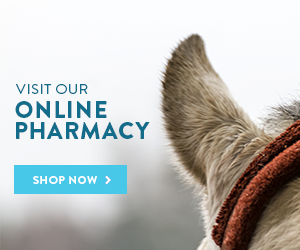 -Fully stocked in house pharmacy for immediate dispensing for diagnosed conditions; must have a valid VCPR (veterinary client-patient relationship) to fill prescription medications.